As you may already know, Website SEO means means orienting your website to rank higher on Google, therefore customers will be more likely to find your website. Is it similar to Youtube SEO? Are there any Youtube SEO tools that bring good results? All these questions will be answered through the article below.
What is Youtube SEO?
Youtube SEO is optimizing your Youtube's videos in order to make them more friendly with the Youtube search engine and appear on the top of this platform.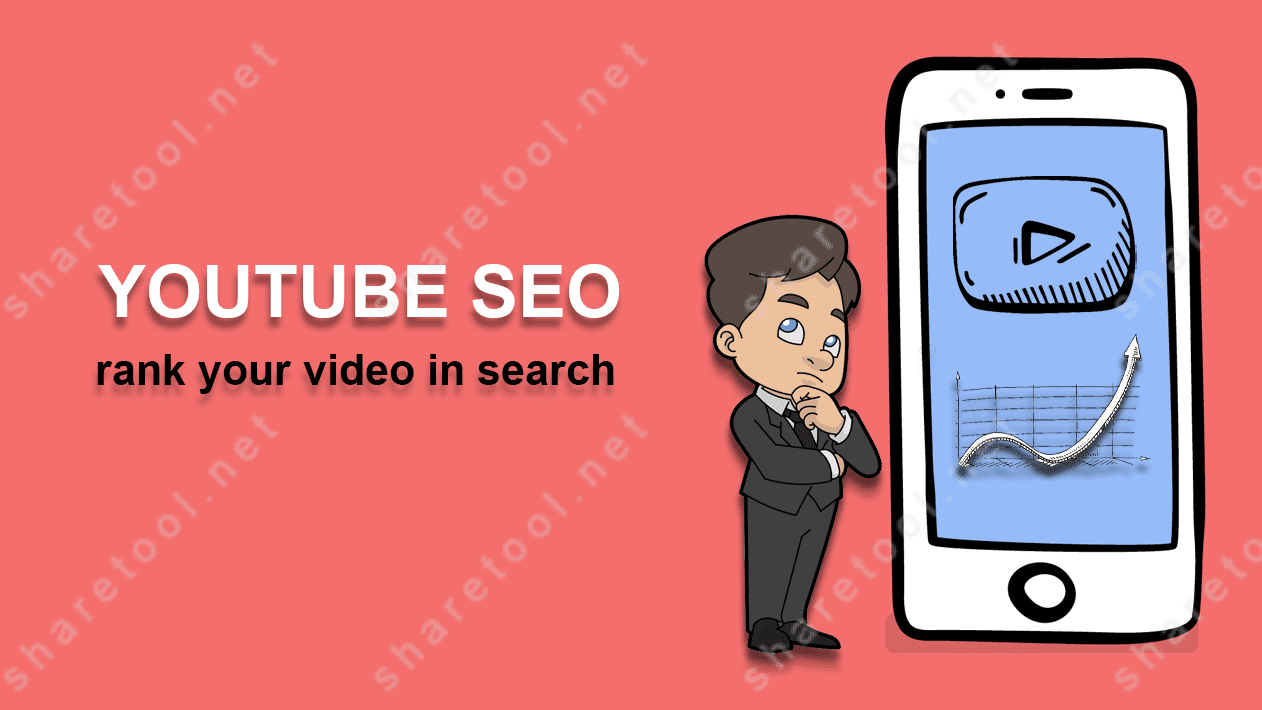 Similar to SEO on other search engines, the most popular being Google – "YouTube's brother", YouTube SEO is a set of methods to optimize everything on YouTube channel to make YouTube channel/video friendly with YouTube search engine. Therefore you can improve the ranking of your YouTube channels/videos when users search on this platform.
Why you need Youtube SEO?
The more developed that online platforms become, the more popular that video content becomes, nowadays, video is becoming the king on the battlefield of content. You can make videos about anything, in any field with many forms and ways of expression. YouTube is the world's largest video sharing network, the second most visited website in the world after Google.com. In 2019, YouTube recorded 2 billion monthly users. And Vietnam is recognized as one of the 5 largest markets of YouTube. Numbers does not lie, you can see more statistics about YouTube here.


Because of the rapid growth and potential of videos on YouTube, there are more and more individuals and organizations use YouTube as an indispensable marketing channel. See more of the latest video marketing statistics at Video Marketing Statistics.
In the age that thousands of videos uploaded every hour and billions of videos on YouTube today, in order to bring your videos closer to your target audience, you really need YouTube SEO. Not only that, your SEO must be effective with a clear plan and thorough strategy.
The factors that affect the rankings on Youtube
Mostly all of the best SEO experts believe that there are dozens, even some people think that there must be hundreds, thousands of factors affecting Youtube ranking. Here are 8 important factors that you need to pay attention to in your YouTube SEO process.
Youtube's watch time
Watch time tells you the total time that a user has watched a certain video on Youtube. To put it simply, if the first user watches the video for 5 minutes and the second user watches it for 4 minutes. So the total watch time on that video is 9 minutes, which means the longer users watch your video, the more positive your video affects Google's video algorithm and therefore, the better ranking will be. Also, you should keep in mind that the main goal of Youtube is to keep users on the YouTube site for as long as possible. The higher the user retention rate becomes, the higher the video quality is rated by YouTube.
Channel's watch time
Rule of watch time does not only apply to individual videos, but to the entire channel that contains those videos. Thus, the watch time of each video on the channel is calculated together. If a channel has a higher watch time on a particular topic, it has a better chance of getting authority from Youtube, which means future videos on this topic will rank even higher.
Retention of viewers
This is a performance indicator which can help you measure the average length of video watched, with 2 ways to show viewer retention:
Relative audience retention: shows how many percent of videos were watched on average.
Absolute audience retention: shows the average number of minutes a video was watched.
It can be argued that longer videos have an advantage over short videos in this regard alone, but you should remember that the key point is still the video content. CTR (click-through rate ) shows a percentage of the number of users who click on the video as soon as they see the video shows up in the search results. To increase your CTR, you'll need to create a really compelling title and description that can draw the user's attention.
Upload Frequency
A YouTube channel that regularly posts videos will benefit more than an inactive channel. Specifically, the more frequently a channel operates, the better it is for YouTube SEO, which is an important basis for higher rankings on search results.
Session Duration
As mentioned above, YouTube wants users to stay longer on their platform. Session duration shows how long a user stays on Youtube after watching a video, which has an impact on Youtube's algorithm.
Session End
The end of the session indicates the time when the user leaves Youtube, in case the user leaves the video as soon as it finishes watching, the Youtube algorithm will consider it a negative view. And this will negatively affect the process of your Youtube SEO.
Session Start
The exact opposite of session end, session start is the first video watched in the current session. For example, if a video is accessed from a pointing link, which leads the user to YouTube's platform, creating a longer session, the video is likely to rank higher.
5 best Youtube SEO tools

Ahrefs is a familiar name for most SEOs today, this is an SEO tool that allows you to monitor a website's ranking. With the keyword research feature, it will help you get better ideas for the focus keyword that you are interested in.
Not only for Google, Ahrefs is also an effective YouTube SEO tool. In the search bar, there will be an option for you to research keywords for any platform, especially Youtube. Here you will get full auxiliary data for analysis and research such as monthly search volume, number of clicks, related keywords.
Currently,
Share Tool
is providing Ahrefs in order to give users the chance to use the tool at a lower cost without reducing work efficiency.
YouTube Analytics
With Youtube Analytics, you can optimize your channel performance better through number of views, viewing duration, interactions rate, etc., video details, content topics related to the audience.
On top of that, you'll quickly discover a ton of amazing statistics, from audience demographics to traffic sources, to the keywords people use to search for your videos.
VidIQ is an extension tool created by professional strategists in the online video platform, moreover, it is also a powerful YouTube SEO tool. Thanks to vidIQ you can find yourself potential opportunities to get more views and subscribers. Including its competitive keyword search feature when compared to competitors, SEO optimization…
In addition, this tool also displays channel tags, which is extremely useful for Youtube to understand the main topics that the channel is targeting its viewers. If you want to experience vidiQ for $4/ month, do not hesitate to visit Share Tool for the best service.
TubeBuddy
TubeBuddy is a free Chrome extension that shows you estimated search volume, competition, and overall keyword score. Moreover, it allows you to get more views and increase subscribers by providing you with many optimizing video content features.
TubeBuddy can also be considered a powerful Youtube SEO tool if we know how to exploit and analyze its indicators.
Google Trends
Google Trends shows you whether users' interest in a topic on YouTube is increasing or decreasing over time. In other words, it allows you to compare the relative popularity of two or more keywords. You can also use Google Trends to find new topics for videos, just check out the related search terms section.
Conclusion
For learning YouTube SEO, technical optimization is not too difficult, but it is not easy to produce useful videos that best serve user insight. Hopefully, through this article, you have acknowledged the overall picture of Youtube SEO, as well as get acquainted with some best Youtube SEO tools.
If you still have any questions about this topic, leave a comment down below, we will try to respond to you soon! Thank you for reading the post!